This page contains brief reports and photos of special events the REU Site hosted or participated in.
Welcome Meeting
Sunday, 06/14/2015, 05:00pm-07:00pm
All participants, graduate students, and PIs met over sandwich and soda. The teams formed and started the process of getting to know each other. Drs. Neerchal and Gobbert discussed the philosophy of the program, with its team building while learning parallel computing, research projects as team, and the integrated professional development program that teaches how to conduct research.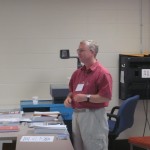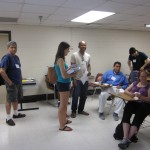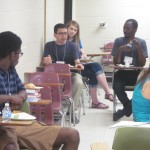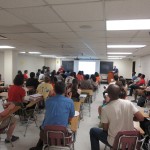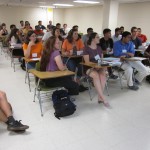 Back to Detailed Schedule   |  Top of page
---
VIP meeting with Dr. Freeman Hrabowski, President of UMBC
Thursday, 06/18/15, 01:30pm-02:00pm
While waiting for Dr. Hrabowski's arrival, participants whipped out their smart phones and began googling UMBC's president. Exclamations circulated around the room as people discovered his impressive history and accomplishments. When the man, who we discovered to be considered one of the greatest leaders of the country arrived, he grinned warmly at all and graciously welcomed us to UMBC. After explaining how he grew up loving math, pushing his way through a segregated school system with the support of his parents telling him he could do whatever he wanted to do, Dr. Hrabowski delved into the topic of students pursuing STEM at high levels in the United States. He stressed that no matter the background of the students, including race, the prestige of the college/university they attend, etc., a dishearteningly small percentage of students who begin to pursue a college degree in STEM drop out before completing. Dr. Hrabowski congratulated the participants on being the few who are seriously pursuing a STEM, but this also came with the challenge to truly carry out their goals. However, he didn't leave participants with this challenge without some advice; he said that the most important quality to have to achieve great things is grit. Basically the mantra of UMBC, grit is the quality of having courage and perseverance in the face of challenges. Dr. Hrabowski has obviously displayed an inspiring amount of grit in his lifetime and left participants to remember this lesson during the duration of this program and as they continue to strive to become professionals in STEM fields.
*Fun fact: Dr. Hrabowski wears black socks because he always loses them.
– Charlotte Mann
Back to Detailed Schedule   |  Top of page
---
Presentations by project clients
Thursday, 06/18/15, 2:15-05:00pm
02:15-02:45 Jerimy Polf, University of Maryland School of Medicine
02:45-03:15 Amita Mehta, Joint Center for Earth Systems Technology
03:15-04:00 Coffee break
04:00-04:30 John C. Linford, ParaTools, Inc.
04:30-05:00 Nusrat Jahan, James Madison University
Back to Detailed Schedule   |  Top of page
---
VIP meeting with Dr. William LaCourse, Dean of CNMS
Tuesday, 06/23/15, 09:00am-09:30am
It was very exciting for the HPC REU Participants to spend some time with Dr. William LaCourse, Dean of the College of Natural and Mathematical Sciences, on Tuesday morning before their lecture with Program Director Dr. Matthias Gobbert. Dr. LaCourse thanked Dr. Gobbert and Dr. Neerchal for organizing the HPC REU Program to expose the participants to a successful Active Learning environment. He commended and encouraged the participants to continue taking initiative in finding opportunities to apply what they have learned in the classroom to innovative research.
He then gave the students some time to ask him questions; the questions ranged from his preference in sock color to how he decided on his graduate school, even to what his aspirations were as a student. Overall, the participants were very thankful to have been welcomed to UMBC by Dr. LaCourse in this week's VIP Visit.
– Gabrielle Salib
Back to Detailed Schedule   |  Top of page
---
Field trip to Data Science Day at the Nielson Corporation
Thursday, 06/25/15, 09:30am-01:30pm
Twenty participants of the HPC REU gathered by the Commons Circle early Thursday morning for the short car ride to Nielsen for Data Science Day. The people of Nielsen had graciously accommodated us into their schedule by giving presentations much earlier than originally expected. After arrival, a few of the data scientists and statisticians introduced themselves; everyone seemed excited to see students interested in the data science field. They began by giving general information about Nielsen, especially their work in gathering data regarding radio information. Next, two members of the team presented technical reports regarding these radio surveys and challenged us to think of better ways to conduct them. An hour of games followed. They had set up some common-style games such as Jeopardy! and Family Feud and some less common games such as a sampling game and Alcance las Estrallas. Participants enjoyed playing the games while learning something about the company and radio/tv data in general (while also earning tickets toward a raffle later in the day). Finally, the students joined some employees in a hall for lunch along with Data Science Day presentations. They had catered an excellent variety of food (including many vegetarian options!) and made sure to make the presentations especially fun. Some of the presentations used "outrageous phrases" or props: all designed to garner interest in a future in data science. We had to leave a bit before schedule in order to make the VIP meeting, so the company even moved up the raffle to allow us a chance at winning a $100 gift card (unfortunately no one from the REU won). All in all, the trip succeeded in entertaining us and informing us about a future in data science, especially at the Nielsen company.
– Subodh Selukar
Back to Detailed Schedule   |  Top of page
---
VIP meeting with Dr. Philip Rous, Provost of UMBC
Thursday, 06/25/15, 03:45pm-04:15pm
From the minute Dr. Rous walked in, he charmed us with his British-Australian accent. He began by enlightening us as to what a Provost really is. Contrary to popular belief, he is not, in fact, a clergyman. Rather, he is in charge of Academic Affairs here at UMBC. While he discussed his role on campus, it was evident how passionate about his students success. He emphasized that success is never final, meaning that it is always necessary to be innovative and seek improvement in every aspect of our lives, especially academics. Finally, he urged us to focus not on our past accomplishments, but on out potential to achieve in the future. It was a pleasure for us to spend our afternoon with Dr. Rous and we thank him for sharing his wisdom with all of us.
– Rebecca Rachan
Back to Detailed Schedule   |  Top of page
---
Presentations by project clients
Thursday, 06/25/15, 02:00pm-3:30pm, 04:30pm-05:30pm
01:30-02:00

Andrew Raim, U.S. Census Bureau
02:00-02:30 Margaret Watts and Arthur Sherman, NIH
02:30-03:00 Coffee break
03:00-03:30 Tyler Simon and David Mountain, Laboratory for Physical Sciences
04:30-05:00 Leighton T. Izu, UC Davis, and Bradford E. Peercy, UMBC
Back to Detailed Schedule   |  Top of page
---
VIP Meeting with Kerry Kidwell-Slak, Associate Director of the UMBC Career Center
Friday, 06/26/15, 9:00am-09:30am
Today we were fortunate to spend some time with UMBC Associate Director to the Career Services Center, Ms. Kerry Kidwell-Slak. In her presentation to the REU students, she emphasized incredibly insightful habits to help ensure that we are successful and effective at our internship site. Some of these habits included listening attentively, asking good questions, and getting to know others. She also discussed how to translate our internship experiences back to our respective campuses through presenting our research, documenting our achievements, and earning academic credit for our work at our internship. Then, to conclude her presentation, she talked about the importance of beginning with the end in mind. This powerful advice was described as a way of helping to structure one's mentality and habits in order to achieve a particular aspiration. The REU students certainly learned a great deal from Ms. Kidwell-Slak and were thankful for her informative presentation.
– Kwame Owusu-Boaitey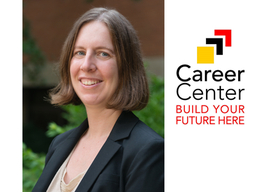 Back to Detailed Schedule   |  Top of page
---
Morning meeting: meet your faculty mentors
The faculty gave overview of their career paths and answered questions from the students about their careers and decisions. The faculty also talked about their own research and projects on which they have been involved.
Tuesday, 06/30/15, 9:00am-09:30am
Back to Detailed Schedule   |  Top of page
---
Professional development workshop: research presentations by RAs
Thursday, 07/02/15, 4:00pm-05:00pm
Having the opportunity to hear several graduate students present their research interests was a unique experience. Each research assistant including: Ari Blenkhorn, Zana Coulibaly, Jonathan Graf, Samuel Khuvis, Teresa Lebair, and Sai Popuri provided rich graduate school advice. In fact, every RA encountered a different career path before attending graduate school at UMBC. For instance, Ari Blenkhorn achieved two Masters in Computer Science before attending UMBC, and Sai Popuri received his Undergraduate Degree in Pilani, India. The RA's also provided useful insight on how to receive funding as a graduate student, the process of choosing a faculty mentor, and practical tips on deciding which graduate school program to apply. In an event, the REU participants were grateful to hear the RA's research presentations and we continue to look forward to learning more from the RA's throughout the rest of the REU.
– Eric Valenzuela
Back to Detailed Schedule   |  Top of page
---
Field trip to the National Cryptologic Museum
Wednesday, 07/08/15, 12:00pm-04:00pm
The participants were given the opportunity to explore the National Cryptologic Museum with very knowledgable retired NSA employees showing them around. From the secret codes sent during the Revolutionary War to the decoding of the Zimmerman Telegram and even to a high performance computer that was used not too long ago at the NSA for the Agency's purposes, there was a lot to see and learn from the many exhibits. The participants' appreciation for the NSA and their work truly grew during their visit to the Museum. Not only were they given an exclusive tour of the artifacts, but several NSA employees came and hosted a panel specifically for the participants. It was very useful and insightful for the participants to ask questions about the lifestyle and work routine of a job at the Agency. We thank the National Cryptologic Museum and the NSA for their warm welcome of the HPC REU!
– Gabrielle Salib
Back to Detailed Schedule   |  Top of page
---
Professional development workshop with Dr. Janet Rutledge, Vice Provost and Dean of the Graduate School
Thursday, 07/09/15, 04:00pm-05:00pm
On Thursday, we were lucky enough to meet with Dr. Janet Rutledge, Vice Provost and Dean of the Graduate School. Before coming to UMBC, she used to review NSA Fellowships applications. As you can imagine, Dr. Rutledge had excellent advice on how to set our applications apart from the rest. We learned that essays should be a representation of who we are and what distinguishes us from other applicants. Furthermore, Dr. Rutledge encouraged us to write about how our past experiences will help us be successful in future endeavors, since this is truly what these programs are interested in. Finally, she shared a quote with us that she has found most influential in her career, "Opportunity is where luck meets preparation". While we cannot control our luck, we do have control over how well we have prepared our applications. We thank Dr. Rutledge for giving us valuable insight into the application progress.
-Rebecca Rachan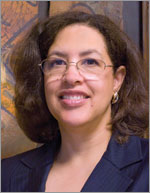 Back to Detailed Schedule   |  Top of page
---
VIP meeting with Dr. Karl Steiner, Vice President for Research
Friday, 07/10/15, 09:00am-10:00am
We had the pleasure of having Dr. Karl Steiner, vice president for research, begin our Friday morning.  When Dr. Steiner chose to arrive early to make sure he was in the right room, I was fortunate enough to have arrived early myself.  He had a huge smile on his face and a very friendly personality.  When his VIP address began, he spoke to us in-depth about his personal background, touching on his time in Germany and Delaware.  After being educated at the University of Delaware, Dr. Steiner went on to serve in many different leadership roles, eventually as one of the major faces of the restructuring that took place from the college to state level.  Having been at UMBC for less than two years, Dr. Steiner has already had an impactful presence, focusing on cultivating a campus culture that is devoted to encouraging research in many different capacities.
Well-accomplished himself, Dr. Steiner spoke to us about being open to the many possibilities that our skills afford us.  Since moving to UMBC only two years ago, Dr. Steiner explained that he has not been as available to complete his own research, though he went on to stress that he would love to return to research activities, as he is thrilled by how much there is to explore in the world of research, if one only intends to explore the possibilities.
– Erin DeNardo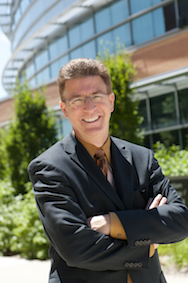 Back to Detailed Schedule   |  Top of page
---
Professional development workshop with Kathy Sutphin, Assistant Dean of CNMS
Friday, 07/14/15, 9:30am-10:30am
We were delighted to start our Friday off with a visit from Kathy Sutphin, Assistant Dean of the College of Natural and Mathematical Sciences. Kathy serves as the Dean of Academic Affairs and she described to us the importance of having a well-organized poster to effectively present research. She took us through each section of the poster, explaining in detail the information required and how to format each portion.  Additionally, she gave us helpful hints and tips on how to make our posters visually pleasing and easy to read. Furthermore, she instructed us on how to construct our poster, specifically for the upcoming Summer Undergraduate Research Fest (SURF). With her guidance, we are on track to present a successful poster at SURF!
-Ellen Prochaska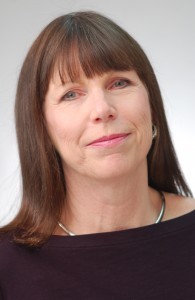 Back to Detailed Schedule | Top of page
---
Professional development workshop with Kate Phelps, Assistant Director of the UMBC Career Center
Thursday, 07/16/15, 04:00pm-05:00pm
We had the pleasure of having Kate Phelps, Assistant Director of the UMBC Career Center, talk to us on July 16.  It was a very interesting talk as Kate gave out pointers with regards to both resumes and when applying to graduate school. This was a very valuable session as we learned what makes both a resume and a graduate student application stand out.  We also did an exercise where we all were given a sheet that listed multiple action verbs and we were asked to select the verbs that best described what we doing with our respective projects. We were then asked to use the verbs we selected and to describe  what we were doing for our research. The point of this exercise was to generate ideas for what to put on our respective resumes with regards to the research we have performed this summer. This was extremely helpful as all the members were able to get feedback from each other on how to strengthen their statements.  We are extremely grateful for Ms. Kate Phelps taking the time out of her day to talk to us and provide us with invaluable information.
– Michael Monaghan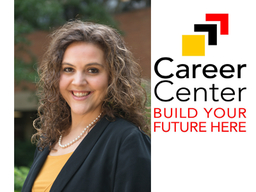 Back to Detailed Schedule   |  Top of page
---
Field trip to Advanced Computing Systems
Tuesday, 07/21/15, 09:15am-12:00pm
After taking a 20-minute trek to the Laboratory of Physical Sciences' Advanced Computing Systems (ACS) in the nearby Research Park, we met with David Mountain where he explained the role that the lab plays in the NSA and the types of projects they are currently researching. We learned that the ACS program is the bridge between the outside world (industry) and the inside world (government). After this introduction, we split up into two groups, where half of us toured the ACS unclassified lab and the other half stayed in the conference room to listen to presentations.  In the ACS lab, a computer engineer explained the cooling systems that they are using to cool down the large computers in the lab. To cool down the large racks of modules, there are pipes beneath the floor that produce and blow cold air through holes in the floor to the bottoms of the racks. We were also shown how they are testing out a new mechanism where the modules are placed in emergent cooling systems filled with oil.  We learned that this is a more efficient system, not only in energy but also in cost and space. After leaving the lab, we sat at tables with alphabet cubes and were presented with a real-life linear algebra problem by David Mountain to aid in neuromorphic computing research. We then had the opportunity to listen to some of the projects that the undergraduate and graduate interns were researching for the summer, followed by a Q&A session where we asked the interns about their background and research.  This field trip was beneficial in the fact that it allowed us to see more opportunities for careers and research in the world of high performance computing.
– Jessica Wojtkiewicz
Back to Detailed Schedule   |  Top of page
---
Field trip to the National Institutes of Health (NIH)
Wednesday, 07/22/15, 10:00am-02:00pm
On Wednesday morning, four of the participants jumped into Dr. Peercy's minivan and went over to the National Institute of Health. The Participants arrived and presented their research findings which they have been working on for weeks to their clients. The clients were thrilled with the findings and discussed with them on how to produce more results. After the presentation and discussion was over, the clients gave the participants a tour of the hospital and explained the types of research that occurs in the hospital. The participants also enjoyed observing the NIH egg which calculates the body mass index. After grabbing lunch, the clients presented some of their own research to the participants. It was a great exchange of knowledge between both parties.
– George Eskandar
Back to Detailed Schedule | Top of page
---
Field trip to the University of Maryland Proton Therapy Center
Thursday, 07/23/15, 10:00am-01:00pm
Having the opportunity to visit our client, Dr. Jerimy Polf, at the University of Maryland School of Medicine, was an exhilarating experience. Dr. Polf provided our research team with a unique tour of the Maryland Proton Treatment Center. And although the treatment center is currently under construction, we had a particular opportunity to learn new information about the equipment involved to function the particle accelerator. After several visits to different control labs, our research team developed a better visual understanding how our research is being applied in a clinical setting during proton irradiation.
– Eric Valenzuela
Back to Detailed Schedule | Top of page
---
Professional development workshop with Dr. Bradford E. Peercy on publishing papers
Thursday, 07/24/15, 04:00pm-05:00pm
Dr. Peercy gave a presentation on scientific publishing. We began with looking at why people publish. Researchers publish because they want to share a question they've been working on and its solution. Beyond that, publishing is also integral when applying for academic positions. The audience of a published work can vary; it can range from specialists familiar with the author's work to funding agencies or the general scientific community, to name a few.  Research articles come to mind when one thinks of scientific publishing, but review articles, commentaries and rebuttals, and technical reports are also published frequently. When research is ready to be shared; that is, when the researchers have a complete story, it may be published in topic specific journals, review journals, or even newspapers. Overall, Dr. Peercy's discussion helped better understand the intricacies of publishing scientific work.
– Trevor Adriaanse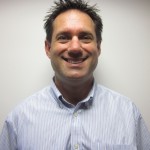 Back to Detailed Schedule | Top of page
---
Friday, 07/25/15, 02:30am-12:00pm
Justine Johnson, Associate Director of the Graduate Meyerhoff Fellows Program, welcomed the crowded room on July 24, 2015.  She then introduced Gay Warshaw who presented a PowerPoint titled Preparing for Graduate School: Timelines and Choices.   Warshaw talked about topics including assessing graduate schools, application time management, financial considerations, and even proper email addresses (not sexykitty@gmail.com).  Dr. Renetta G. Tull lectured on the application process, including GRE scores, letters of recommendation, and statements of purpose.  She also discussed possible funding for STEM majors in the form of TA, RA, internal fellowships, and external fellowships.  Dr. Renetta G. Tull can be reached through her twitter, @Renetta_Tull.  Next, a panel of current UMBC graduate students answered questions from the audience that ranged from questions about money, time, and stress to starting your own research project.  Finally, President Freeman Hrabowski addressed the audience.  He was introduced with a very long list of his previous accomplishments.  When Dr. Hrabowski began to talk, he spoke in French and discussed the advantages of knowing a second language.  He then let the listeners guide his talk by asking him any question desired.  He answered one question by stating that, if he could go back in time and give his twenty-some year old self advice, he would say "savor every day" and Dr. Hrabowski encouraged and inspired us to do just that.
– Tessa Helble
Back to Detailed Schedule | Top of page
---
VIP meeting with Dr. Animikh Biswas, Graduate Program Director
Friday, 07/31/15, 09:30am-10:15am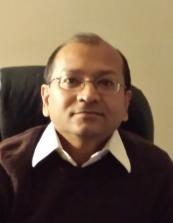 Back to Detailed Schedule | Top of page
---
Summer Undergraduate Research Fest (SURF)
Wednesday, 08/05/15, 09:00am-12:30pm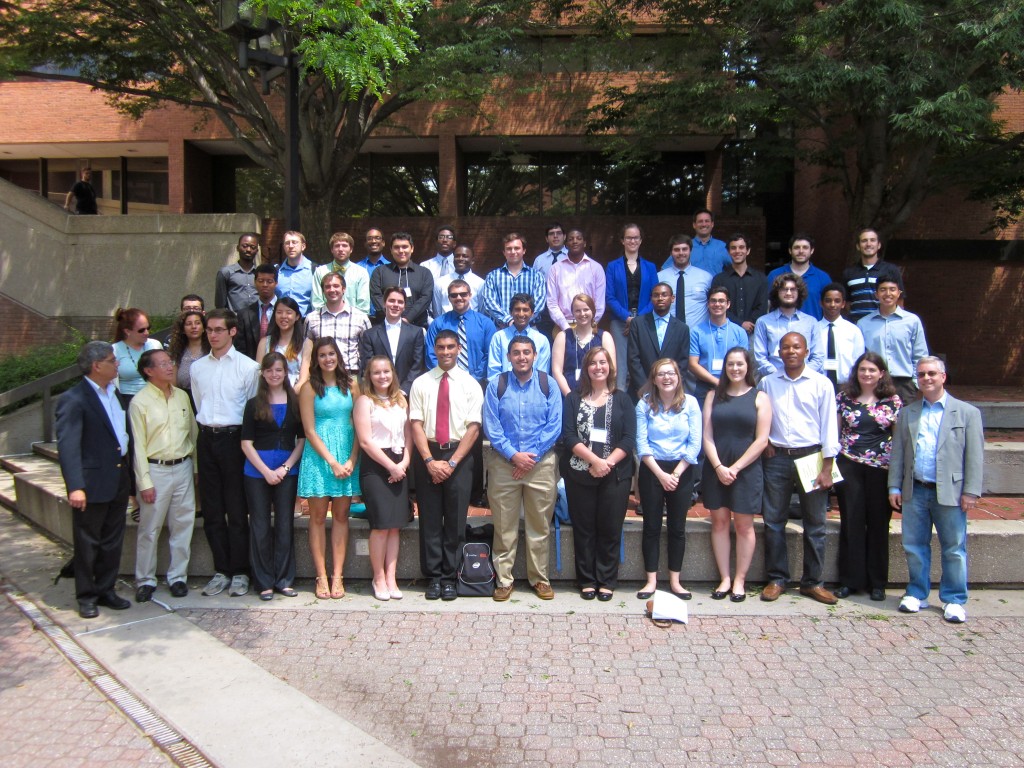 Back to Detailed Schedule   |  Top of page
---